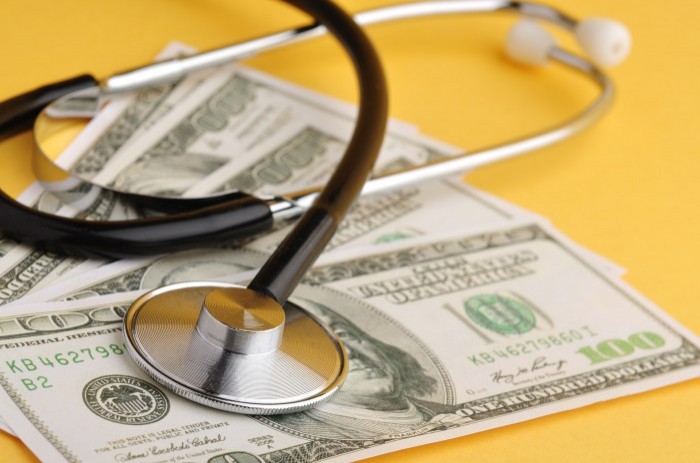 A physician's time is highly valuable. They spend a lot of their time and energy providing medical care for each patient who enters their consultation room.
Although physicians may be busy with their work, they're not necessarily busier in looking after their patients. According to a study in The Annals of Internal Medicine, doctors spend 49.2 percent of their time on paperwork and 27 percent on direct clinical face time with patients. This can be a problem for physicians who are earning income based on patient productivity.
The good news is that physicians receiving the right support and resources can improve their productivity without undermining quality health care. Here are some of the strategies that hospitals and other health care providers can follow to help physicians make the most of their time:
Reduce the Number of Physician Interruptions
A person requires mental energy and time to switch from one task to another.  An individual will inevitably consume time in disengaging from one activity and moving to another.
You can minimize the overhead involved in redirecting attention by batching concerns and medical documents for evaluation and signature. Medical assistants, for instance, can present questions and documents in one or two batches to minimize physician interruption.
Train Medical Staff
Make sure that medical assistants in your health care facility have the necessary training to make things easier for physicians. Before the patient can enter the exam room, health care assistants are required to take and record vital statistics, note down the patient's chief complaint, and check if the patient's chart is complete concerning results from prior referrals and orders.
When a medical staff adequately assesses a patient for consultation, the physician can spend more time attending to the patient's needs and less time performing clerical work, such as recording vital signs.
Adopt an EHR Solution in Your Health Care Facility
An electronic health records (EHR) platform is a system that aids physicians in collecting, identifying, and preserving the medical records of a patient.  When choosing an EHR solution for your health care facility, consider one with a high-quality MD dashboard and integration features. An innovative and easy-to-use dashboard allows physicians to quickly check vital patient information and produce medical reports with a few keystrokes or mouse clicks.
Additionally, an EHR with an integrated system enables physicians to access and review a new patient's past medical history, lab test results, and list of medications. With relevant information readily available, physicians can devote more of their time and attention to their patients and less time jotting down information. On top of that, doctors who have access to the patient's medical history can pose the right questions and immediately proceed with the treatment.
Limit the Work Hours of a Physician
Doctors who are exhausted or burned out process information less effectively and move slowly compared to physicians who are fit and well-rested.
As much as possible, avoid making physicians work long hours to tend to patients. Longer does not necessarily translate to better. A study from Stanford University revealed that long hours do not make an individual more productive. When scheduling physician work hours, give these professionals ample time to rest and recharge.
Update the Equipment of Your Health Care Facility
Inefficient and outdated equipment in your medical facility hamper the productivity of physicians and other health care staff. If you're overdue for an equipment upgrade, now's the right time to get that done.
If you're going to procure equipment for your health care facility, make sure that you get the input of physicians and other medical specialists who will be using the equipment regularly. According to a study published in the open access journal BMC Health Services Research, procurement decisions made exclusively by a committee and did not consult with a medical practitioner could have adverse impacts on patient outcome and care.
By excluding physicians and other medical specialists in the equipment procurement process, you risk doing the following:
Buying costly medical equipment that the staff can't use
Underestimating the training expenses involved with rolling out the equipment to the concerned departments
Creating consequences and disruptions to existing health care facility workflows (the introduction of the new equipment, for instance, can result in bottlenecks that could hamper your business operations)
Failing to account costs related to equipment repair and maintenance
Upgrade the Lighting of Your Medical Facility
Something as trivial as changing the light bulbs can boost productivity in physicians. A report from The Center for Health Design reveals that insufficient lighting along with a chaotic environment may add to the burden of the stress of medical workers and result in errors. By switching to brighter and more efficient light bulbs, you save you money, decrease error rates, and minimize eye fatigue that can affect productivity.
When physicians are working at peak efficiency, they can bolster patient satisfaction and increase the revenue of the health care practice.